WANT A CUSTOM LOOK FOR YOUR WEDDING?
Our world-class stylists can help you create a look just right for you on your special day. Feel like the most beautiful version of yourself as you walk down the aisle with a unique wedding look by Tamra Hollowell Salon & Spa.
We offer a series of services to help you feel prepared. Take 60 minutes with a stylist to play with your hair and experiment ahead of time. We promise that our stylist will give you their undivided attention as you try any style, hair piece and more — after all, this is your wedding and you deserve to feel your best!
Our services can extend to your bridal party and we can travel to your wedding location the day of. We want to make your wedding day as stress free and beautiful as we can with our hair and makeup services. Schedule a consultation with our bridal coordinator to discuss your options and don't wait! Most of our brides schedule a year in advance. Make sure you have the look you want on your wedding day with wedding hair services from Tamra Hollowell Salon and Spa in Newport News today!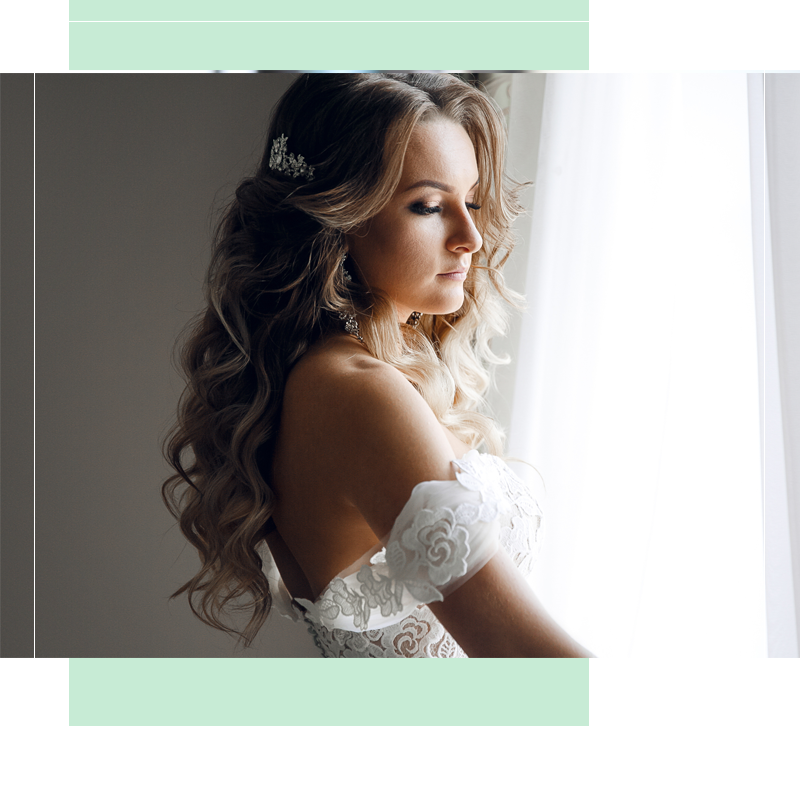 Practice how you want your bridal makeup done the day of with our 60 minute Rehearsal appointment.
Try a number of looks with your hair ahead of time. Don't stress about what to do the day of!
Our stylists will take the time to discuss with you what you love and adjust accordingly so you're ready to walk down the aisle.
Create a custom look for your wedding day with unique makeup and bridal hair services by our world-class artists.